Hasta La Vista Center
Exceptional
The Hasta La Vista club in Wrocław is every squash fan's dream come true: 33 squash courts in one location? Yes, you heard that right, it is currently the biggest squash location in the world that has been committed to changing the landscape of Polish and international squash since 2012. Thanks to great strategic planning and hard work we made sure that all our courts are regularly booked and busy. Hasta La Vista became more than just a club. There is a whole squash culture around this place. A community of people who appreciate squash and make sure the stands are full during every major event that we stage in our club. Everyone here is already looking forward to the ESF European Individual Closed SQUASH Championships 2023 powered by BETARD!
This is also the only club on the planet that would be able to host huge amount of squash players, at one location, at the same time! The spacious lobby, roomy corridors, high ceilings and additional warm-up areas like the 1200m2 gym and 3 fitness halls mean everyone will find some space for themselves. In between competing, our guests can take advantage of the food served in the restaurant or visit the physios for a quick treatment. And when the day's matches are over, our SPA section upstairs will help all the players regenerate faster.

Quality
Client satisfaction has always been the priority at Hasta La Vista. This is why we offer our customers a chance to play on the highest quality squash courts which are kept in mint state thanks to regular renewal efforts. All 33 courts are certified CourtTech and CourtWall products with shock-absorbing floors, even walls and a powerful LED-lighting system.
Professional air-conditioning and ventilating systems systems make sure the air on courts is exchanged often and the temparature is kept at just the right levels for sports.
In our complex you will also find 10 badminton courts, have a chance to play table tennis, work out in a thoroughly equipped, spacious gym, join a variety of fitness classes or relax in the spa area. Visit us with the whole family, the kids will surely enjoy the indoor playground!
The club is located very close to Wrocław's center; you can get here fast by public transport or park your car comfortably and safely outside on our restricted, sizeable parking area.
When the biggest international events start, the club can transform one of its areas into a true entertainment hall ready for media and TV coverage, a glass court, stands with up to 500 spectators, catering and backrooms for players, refs etc. This flexibility and having all the pieces in one place, allows us to give the fans, players and the technical support team comfortable conditions to organise top-tier events.

Experience
Hasta La Vista is and from the onset has been, a place buzzing with life. Only in the last few years our club has been the venue for such memorable events as the World Games 2017, European Team Championships 2018 and the WSF World Masters Championships 2022 (over 750 players!). Hasta La Vista also holds  regularly the most important Polish squash tournaments. Our team has been gaining experience even while the club was still under construction: in 2012 the World Squash Federation was so impressed with the not yet finished venue, that Hasta La Vista was awarded its first big tournament, the World Junior Squash Championships 2013, right then and there.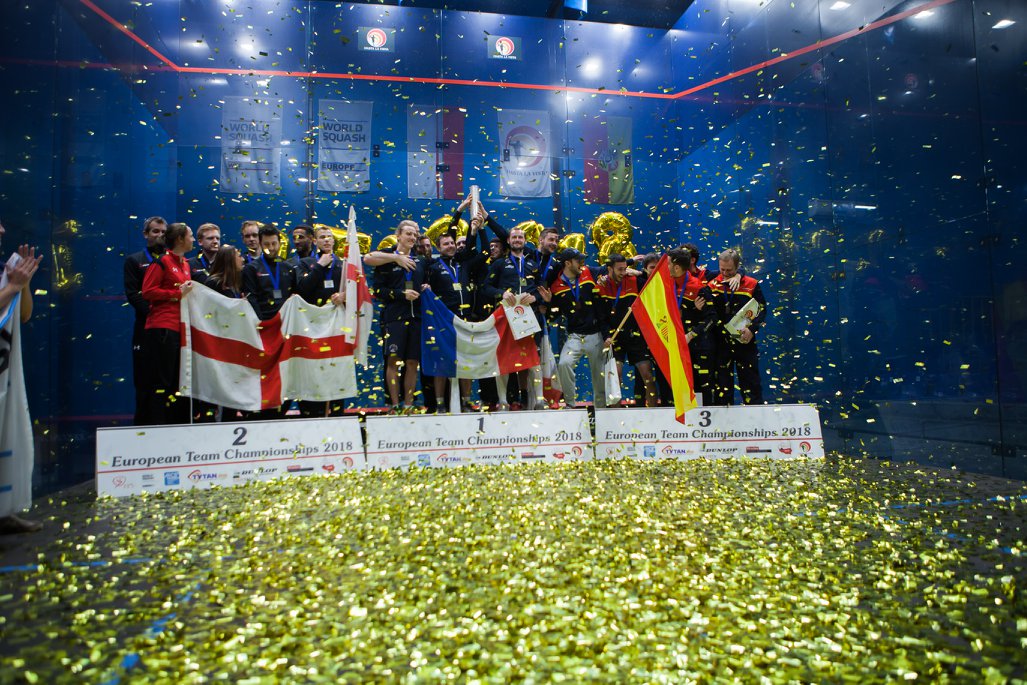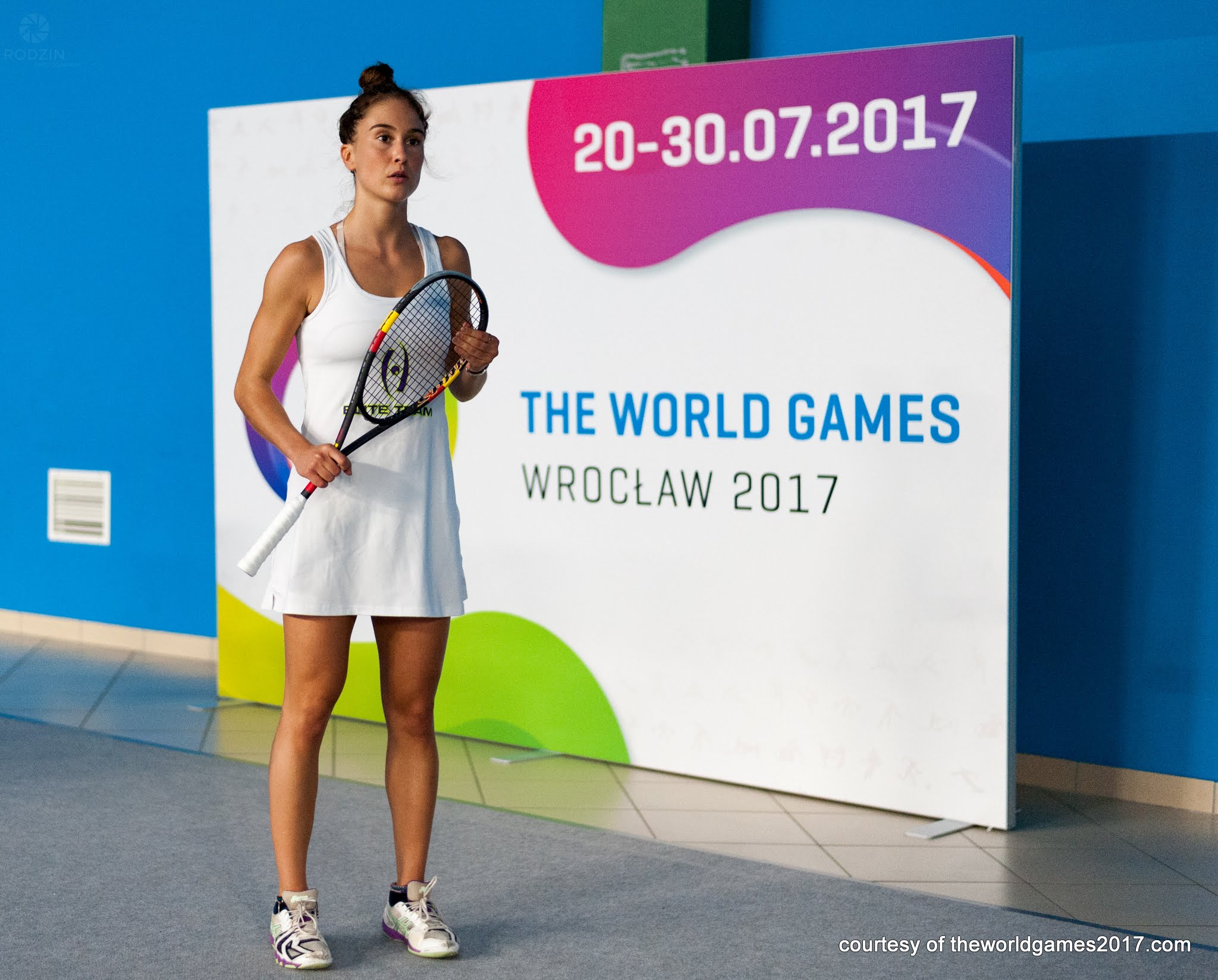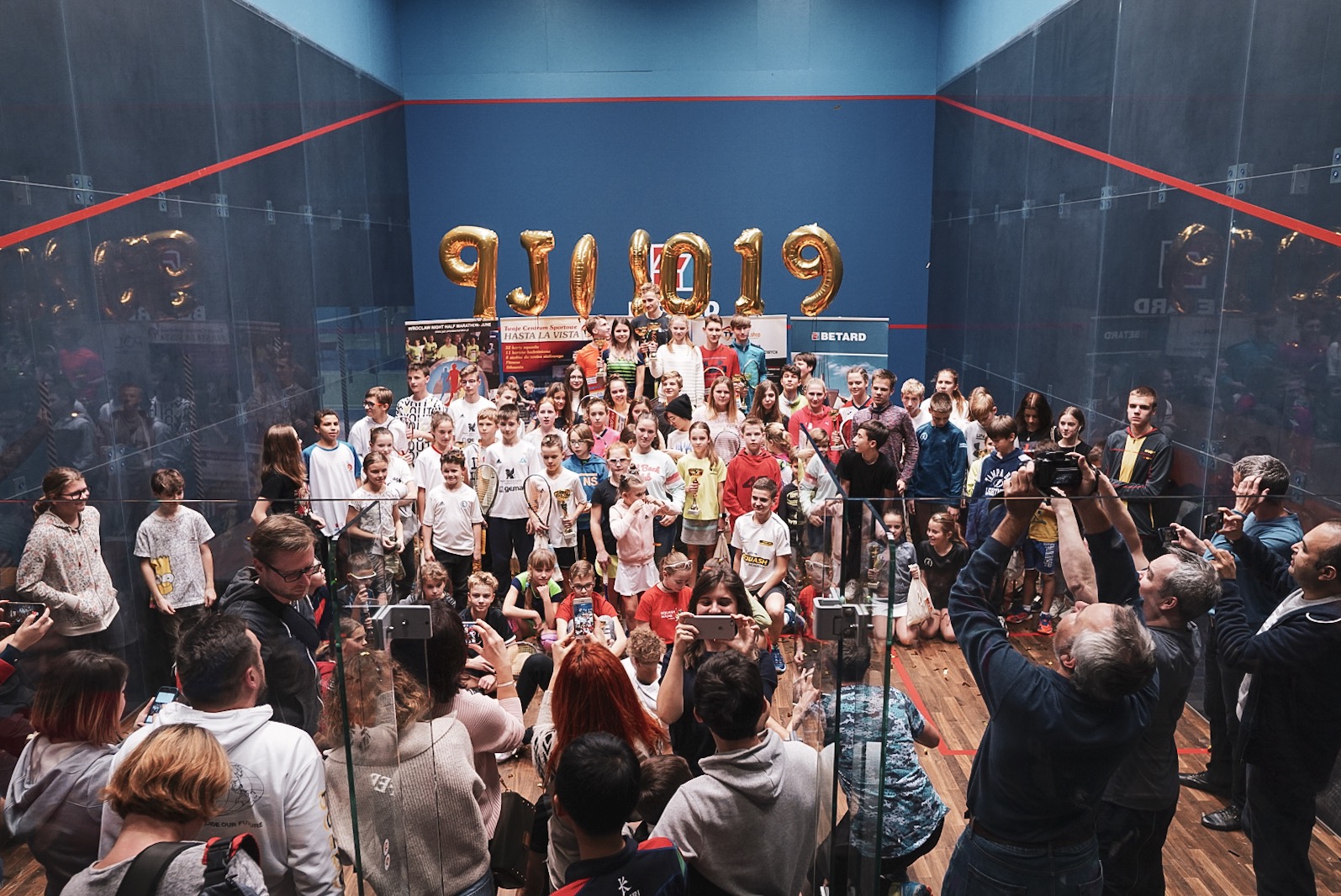 Eight years later we hosted the biggest squash event there is, WSF World Squash Masters Championships. And now we are looking forward to the ESF European Individual Closed SQUASH Championships 2023!
---
Here's a bird-eye's view of the whole facility. Try not to get lost!
(click image to enlarge it)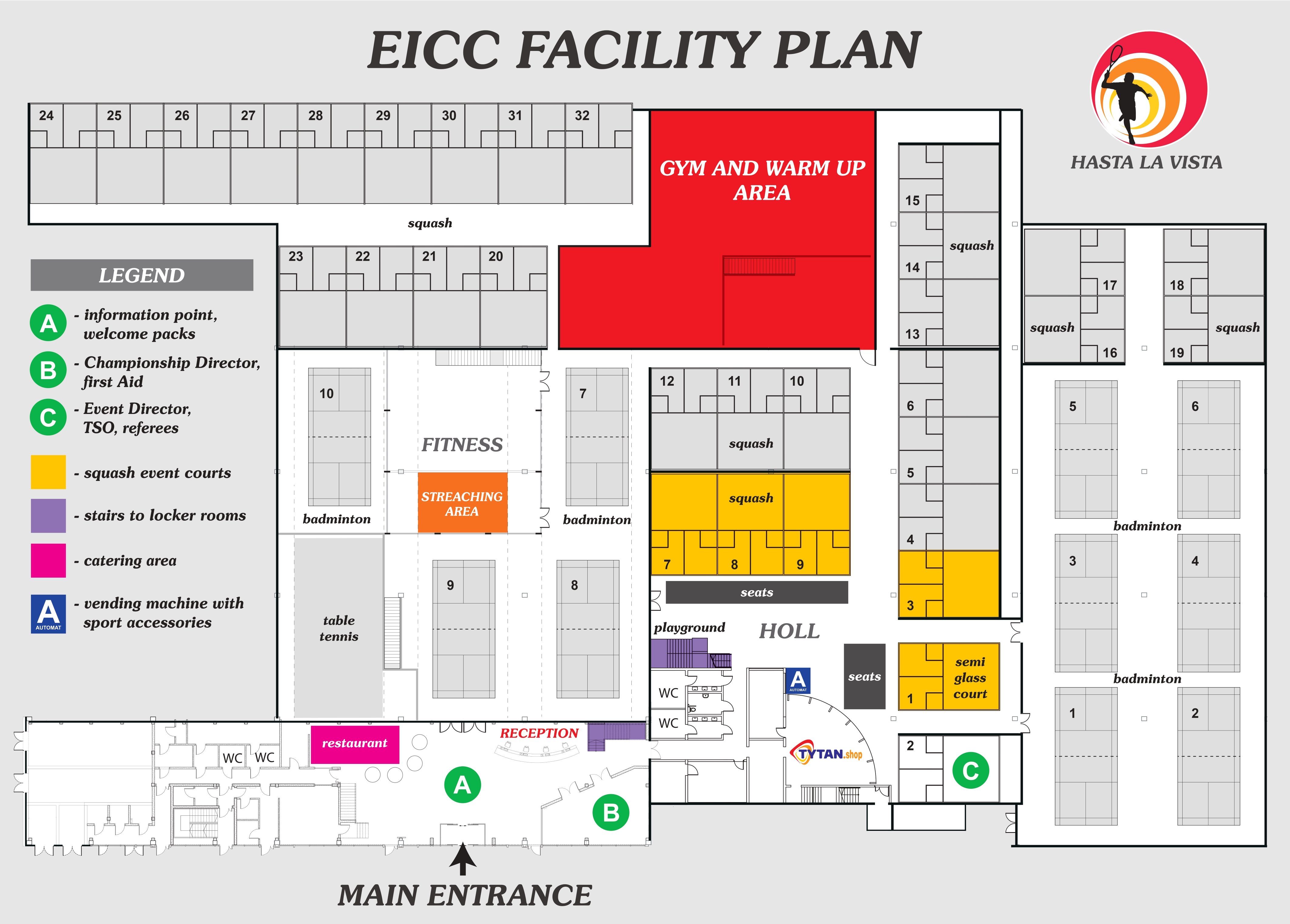 Gallery: HERE
Club website: HERE